Career at WEICON

Connections that last!
Always growing
Since 1947, WEICON GmbH & Co. KG has been producing speciality products for the industry. Our comprehensive range of products includes special adhesives and sealants, technical sprays as well as high-performance assembly pastes and greases for all industrial sectors - from production and repair to maintenance and servicing.
The development and distribution of wire stripping tools under the WEICON TOOLS brand is another field of activity of WEICON. We produce our chemical products entirely in Europe, our stripping tools are 100% "made in Germany".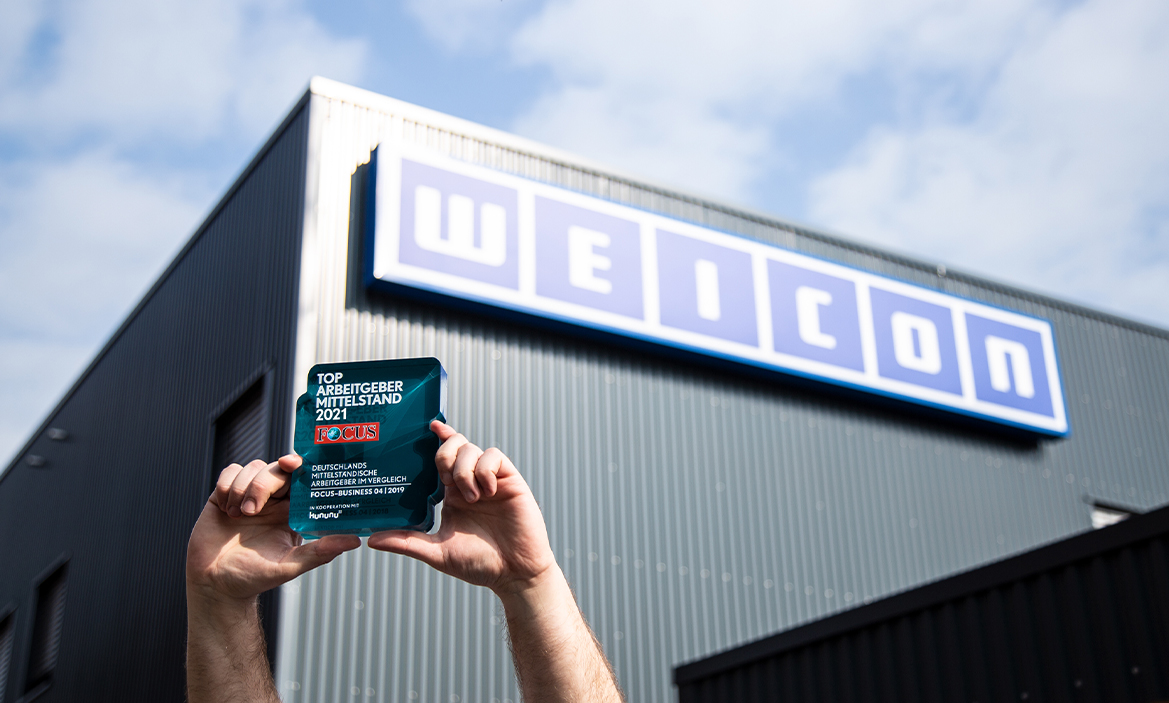 We focus on relationships without expiry date
The steady growth of our company since 1947 is no coincidence. We are proud of our high level of employee satisfaction - WEICON is one of Germany's top medium-sized employers for the fourth time in a row, according to the Focus-Ranking - and low staff turnover. Many of our employees even spend their entire working life with us, the current record is 50 years and 239 days. We focus on continuity in all areas: We wish for our employees to stay with WEICON in the long term and to continue to drive forward our healthy economic development through their expertise and work performance.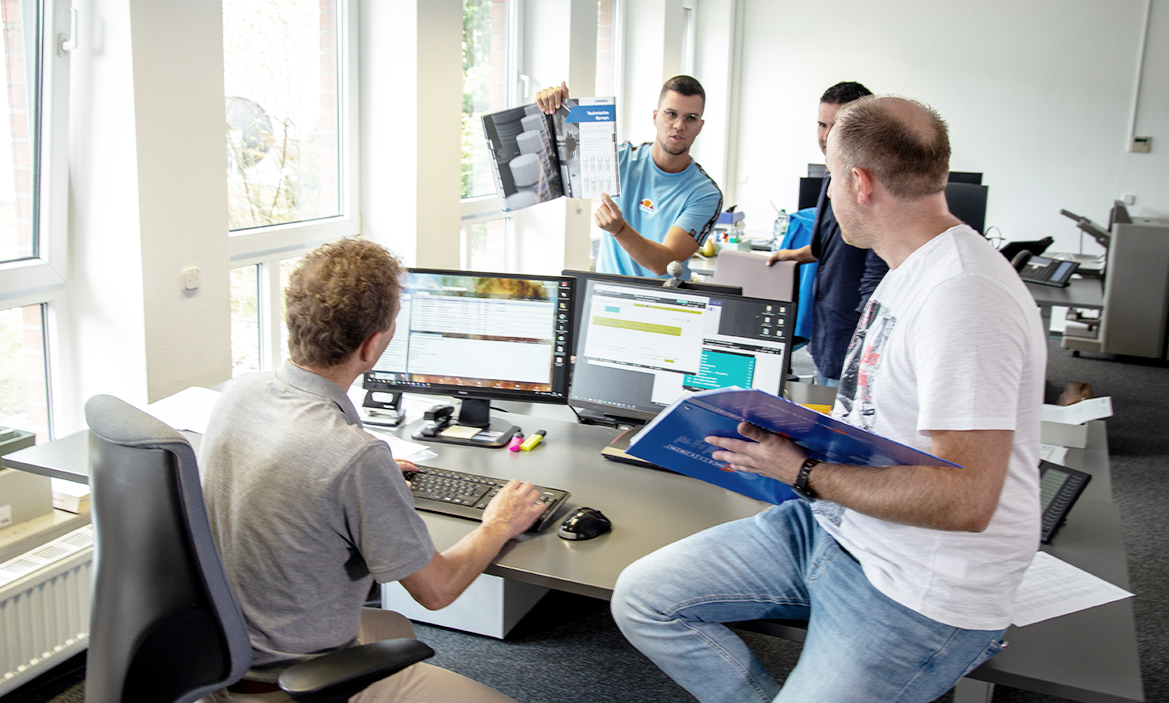 A harmonious work atmosphere is very important to us
WEICON is and has always been a family-owned company with an international orientation. To us, internationality also means interculturality - people of many nations work at our headquarters in Muenster and we speak different languages.
Our friendly and respect social interaction is based on fairness, openness, honesty, transparency and team spirit. At WEICON, the doors of the company management are open to all employees - 24 hours a day! A friendly relationship on first-name terms is a given in our company - this also includes supervisors and the company management, of course.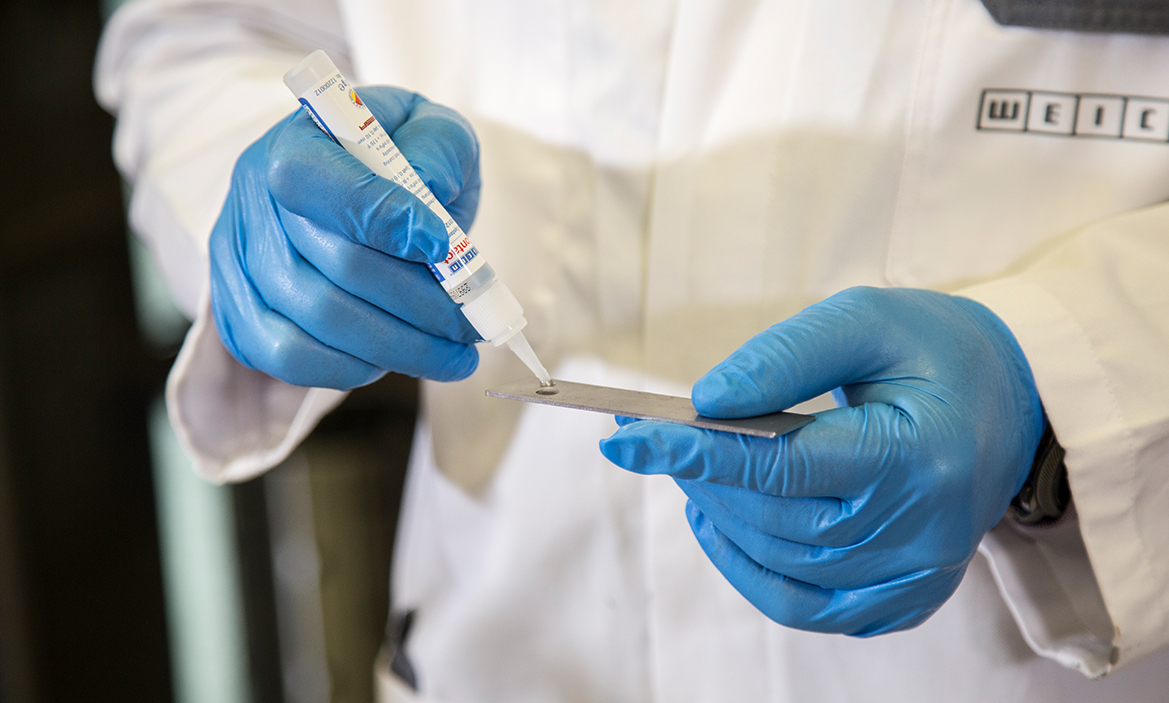 We believe in top quality
WEICON stands for products of the highest quality - and that is no coincidence! We carefully and regularly test our adhesives and sealants as well as our tools in order to maintain our haigh standards. In the end, a good product makes for satisfied customers. And that is what counts.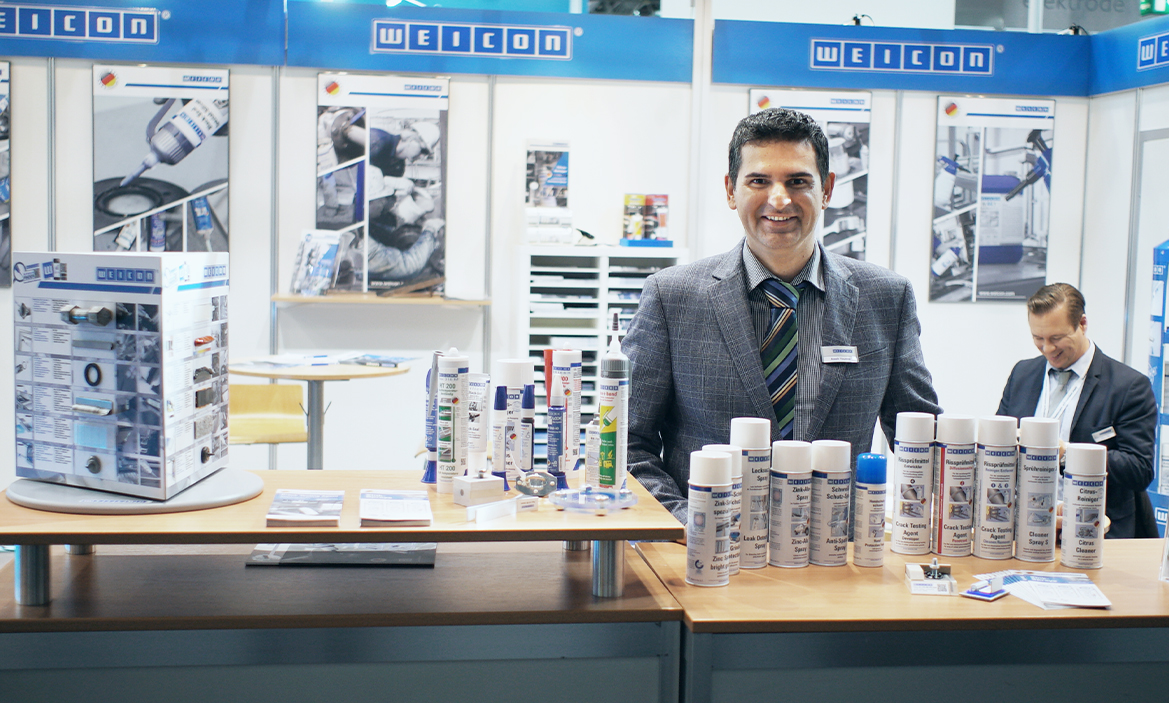 We consider our customers to be our partners
What motivates us every day? We want to meet the very different requirements of our customers! Often, our job is to find custom-made solutions which we work out together with the customer. One very important aspect for this: Good service! We offer technical and chemical expertise and are passionate about providing advice and support to our customers - worldwide.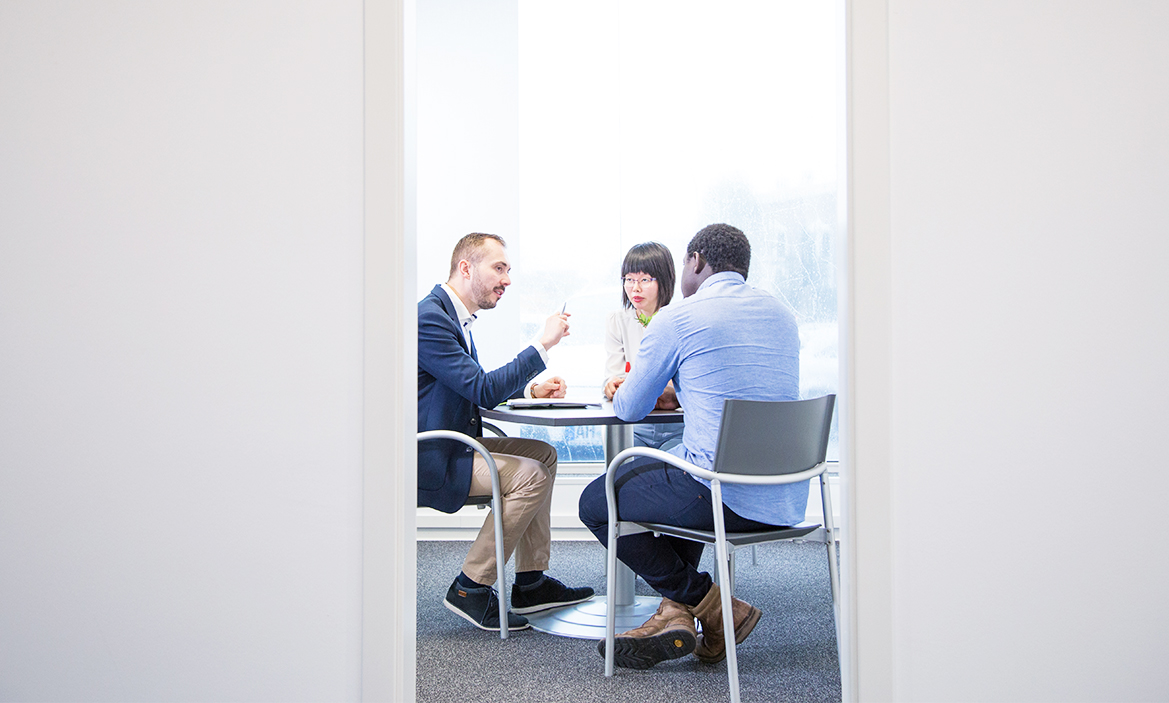 We are constantly evolving
Who stops getting better has long since stopped being good. In line with this motto, it is our aspiration to continuously improve and optimise our employees, products and workflows. This optimisation increases our product and performance quality, secures our competitiveness and continuously increases customer satisfaction. In addition to this, we are very well-prepared for future tasks and challenges and can react to these at an early stage.
Convinced?
Send your application to info@weicon.ae